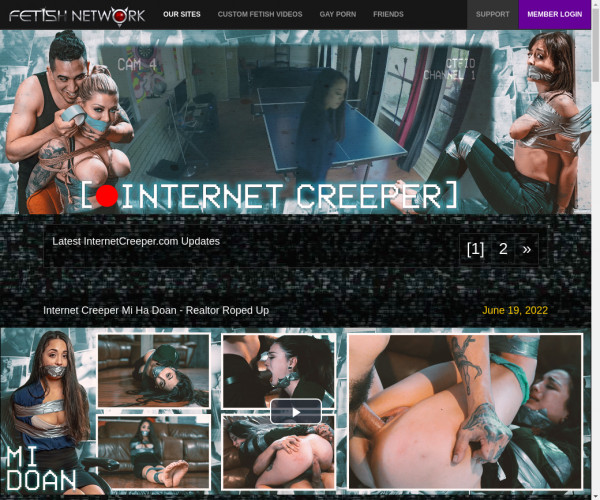 You have actually ogled upskirts as well as combed FB for hotties prior to, sure, however you're barely an identified Internet creep, not like the individual at Proclivity Network's most recent handle hardcore roleplay, Web Climber. Tracking his ladies after discovering them on social networks, making use of map apps to track their area, our villain springtimes into activity, ensaring defenseless super-hot suburban infants in his trap, connecting them and gagging them, after that plowing his penis right into their mouths and also cunts 'til they've no choice however to give up as well as take it. Heck, this site's so wonderfully sick 'n' twisted you can even see the twinkle of a smile creep across some women' faces as the void slips as well as their body orgasms hard from all the interest. Ah, the splendor of 4K takedowns!
A few free porn passwords to internetcreeper premium content.
crs:HueAdjustmentRed
danaldoid:dadsboat
nickis:suckscock
hvlmimbert:imb090
Nysgerrig:Kirsten
If the above passwords are already taken by someone else nothing is lost. Create your premium account for $1 only! It takes only a few seconds.